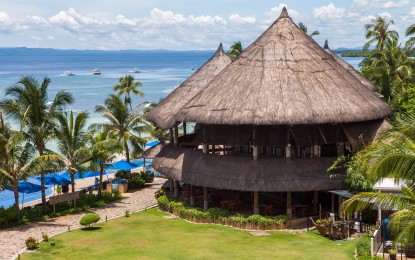 MANILA – The hotel sector launched on Wednesday a travel show to guide tourists navigate Philippine leisure destinations under the new normal.
In a press conference, the Hotel Sales and Marketing Association (HSMA) said the second season of its GPS-TV titled "Go Safe, Go Travel: Walk and Talk With Us" will put together a list of travel spots across the country for all kinds of travelers along with the latest protocols imposed by the government.
"The public has to be constantly informed through a more adjustable format, (an) infotainment content on the updated protocols per locality to encourage domestic travelers to book and travel," HSMA President Benjamin Martinez said.
GPS-TV aims to reach remote workers, families, couples, regional travel groups, leisure travelers, and businesses to help them plan their future trips through an experiential tour, highlighting the Filipino brand of hospitality.
Apart from listing the latest travel protocols, GPS-TV will also share first dibs on special offers from HSMA-member hotels and resorts.
"[S]eason 2 will take a more in depth approach to a more experiential travel. We say walk and talk because it is what season 2 will bring– exciting journeys to share and talk about," HSMA Vice President Loleth So said.
"We not only promote enjoyment but also highlight that travel can be safe and worry-free. It is crucial to discuss how we can encourage our guests," she added.
The travel show will feature nine bite-sized episodes and will be streamed on Facebook and YouTube at GPSTVofficialph starting September 22 and on a CNN TV special in November.
"Before traveling to a new destination, I like to watch travel shows that will inspire me and my family or my friends about our upcoming trip. It's a great way for all of us to plan ahead on what destinations to check out, what restaurants to eat in, the shops we want to visit, and activities we want to enjoy while never losing sight of the all-important fact of staying safe and healthy," Martinez said.
"This is how we envision HSMA GPS-TV 'Go Safe, Go Travel: Walk and Talk With Us' to be. Think of it as an appetizer of future travels to come," he added.
The production of GPS-TV is in partnership with the Department of Tourism, its marketing agency Tourism Promotions Board, and Isentia. (PNA)