Previous Star Wars VFX artist Joe Johnston describes how a stack of filthy meals influenced the iconic appearance of Han Solo's Centuries Falcon.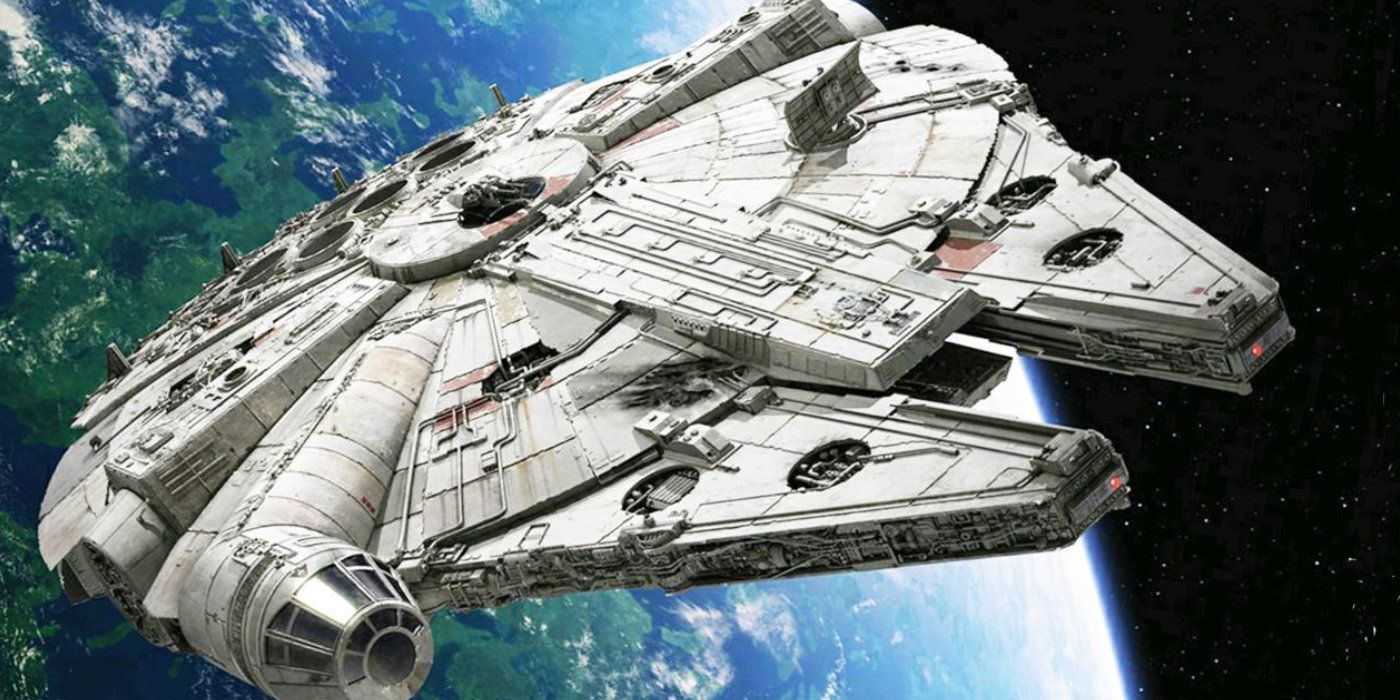 It appears the slapdash look of the Millenium Falcon in the Star Wars franchise had some similarly untidy motivation.
Director Joe Johnston spoke at Star Wars Event and talked about how he crafted the iconic appearance of Han Solo's ship while operating at Lucasfilm. Prior to finishing to directing movies like The Rocketeer and Captain America: The First Avenger, Johnson was a visual impacts artist. In the '70s, he functioned as a principle artist and impacts service technician on Star Wars, now called Star Wars Episode IV: A Brand-new Hope. When it came time to develop the now-beloved ship, Johnston needed to ditch his initial concept and scramble to come up with something George Lucas would authorize of.
"There was a ship that was going to be Han Solo's ship. But there was this show called Space 1999 that had a ship that looked like Han Solo's, and George didn't want to copy anybody, so he said 'We need a new ship right away,'" Johnston exposed. "So I was feeling a little pressure, and I'm looking around my apartment and I'm looking at this stack of dirty dishes. I thought 'Wow, if I put a plate here and put another plate here, it looks like a flying saucer.' If you put the engine in the back, it implies it goes this way."
With a range of pre-built parts that Johnston was required to deal with due to the last-minute redesign, Johnston patched together the brand-new ship based upon his stack of meals. Though the artist stressed whether Lucas would authorize of the style, it ends up he was primarily pleased — as soon as Johnston moved the cockpit from the front to the side. The last tweak birthed the Centuries Falcon, now among the most iconic spaceships in the history of popular culture.
The movie has actually been an essential part of much of the Star Wars franchise, from the Original Trilogy through its significant function in the Follow up Trilogy. Fans even got to see how it passed from Lando Calrissian to Han in Solo: A Star Wars Story. While a follow up to Solo is not likely, there's an opportunity the Lando series on Disney+ might discover a method to include the ship as soon as again. And with Lucasfilm all set to check out the post-Skywalker Sage universe, the future of the Centuries Falcon might likewise make it to screen.
Source: through The A.V. Club