More than 24 hours have passed since the First official teaser trailer for Thor: Love and Thunder has been releasedreaching the position of 3rd most viewed from Marvel in 1 day, but it should take a little longer for detective fans to finish scouring each image in search of references or details that have yet to be noticed by the public. And many are already pointing to a particular scene, not because of the presence of something, but because of the apparent absence of a character.
Before the release of Spider-Man: No Return Home, fans suspected that there was something wrong with one of the scenes in the trailer. The Lizard suddenly turned its neck, indicating that at that moment was taking a hit from someone invisible. As we've all seen in the movie, in fact the scene was digitally edited to remove Tobey Maguire and Andrew Garfield's Peter Parker Variants.
And now fans are convinced that something similar was done in the teaser for Thor 4, as Chris Hemsworth's God of Thunder appears smiling alongside Taika Waititi's Korg. The justification is that they are not centered on the recording, leaving a large space next to Thor.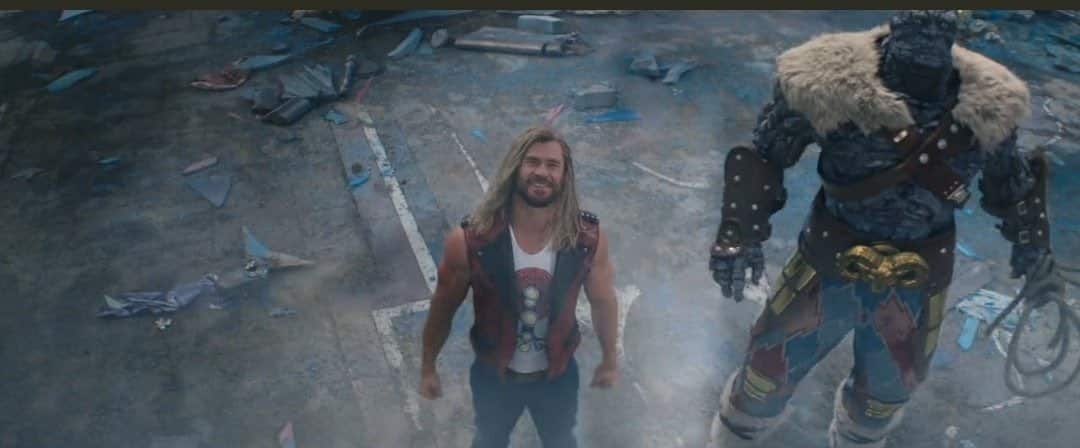 Assumptions about who could be there are numerous. Zeus, Loki, Hercules and even Beta Ray Bill are some of the names mentioned. The trailer didn't feature Christian Bale's Gorr, but it's unlikely to be the big bad next to a smiling Thor. Of course, there's also the chance that it's nobody, but possibly we'll only find out with the movie's theatrical release.
Thor: Love and Thunder premieres on July 7 in Brazil.
follow him Disney+ Brazil Guide on social networks and stay on top of Disney streaming tips, news and releases.
•
•
•
•