Thor: Love and Thunder will see the return of Natalie Portman's Jane Foster, with the character transforming into the Mighty Thor upon taking possession of Mjölnir. Portman will not be alone and will be joined by the return of Chris Hemsworth's Thor Odinson. Tessa Thompson's Valkyrie, now Queen of New Asgard, and Taika Waititi's lovable Korg are also returning after joining the franchise in Thor: Ragnarok and reappear in Avengers: Endgame.
While the long-awaited trailer does not come outa new promotional art for the film, shared on Twitter by profile @lovethundernewsreveals a look at these central characters of Thor: Love And Thunderportrayed in the classic style of a Marvel comic book.
The image shows Natalie Portman's Mighty Thor masked and wielding the still-cracked Mjölnir, screaming "By Asgard!", while Chris Hemsworth's Thor raises his Stormbreaker axe, right behind her. Korg and Valkyrie watch in the background. Check out: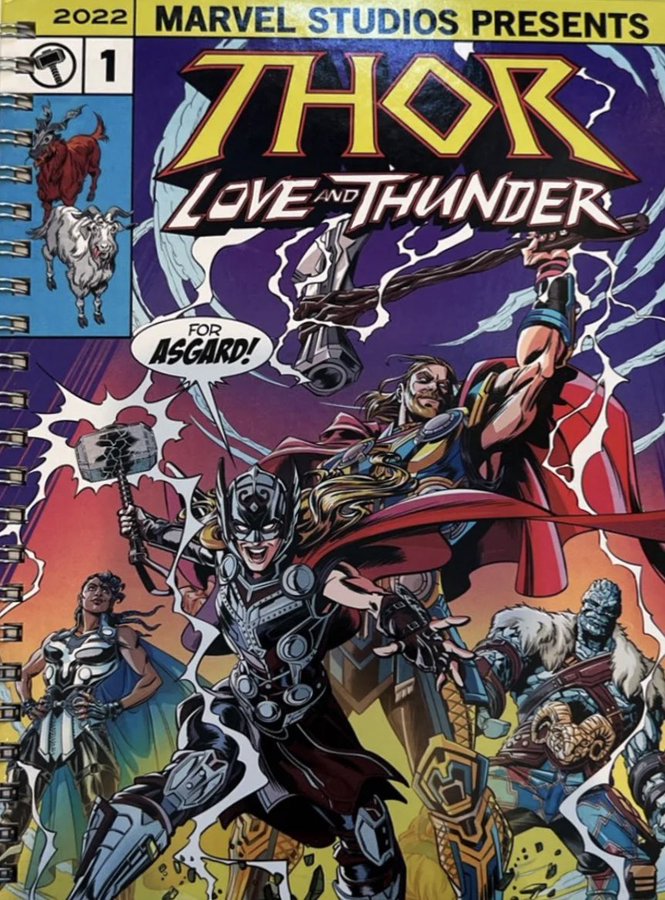 The comic book-style cover art also features Thor's two mystical goats – Toothgnasher and Toothgrinder. The goats, which belonged to Thor in the comics and in Classic Norse Mythology, will make their MCU debut in Love And Thunder.
Directed by Taika Waititi from a screenplay he wrote with Jennifer Kaytin Robinson, Thor: Love and Thunder stars Chris Hemsworth, Natalie Portman, Tessa Thompson, Christian Bale, Jaimie Alexander, Chris Pratt, Pom Klementieff, Dave Bautista, Karen Gillan, Sean Gunn, and Jeff Goldblum. Matt Damon, Sam Neill, Luke Hemsworth, Melissa McCarthy, Ben Falcone and Russell Crowe are also in the cast.
Thor: Love and Thunder is scheduled for July 8, 2022 in theaters.
follow him Disney+ Brazil Guide on social networks and stay on top of Disney streaming tips, news and releases.
•
•
•
•