the first trailer of Thor: Love and Thunder arrived this mondayand has already revealed the Russell Crowe's Zeus, Natalie Portman's Mighty Thor and the return of Thor (Chris Hemsworth) and the Guardians of the Galaxy. But there was also the appearance of a gigantic creature, which came straight from Marvel Comics to the MCU.
Among the beautiful backdrops in the trailer, one that really stands out is the sight of Korg (Taika Waititi) and Thor standing in front of the corpse of a massive frozen beast. For fans who are spectators of the Marvel movies and series, this appears to be just one of the many giant monster bodies that Thor encounters on his intergalactic adventures. However, comic book fans immediately recognized Falligar the Behemoth, the god of the Galactic Frontier.
The scene is a virtually identical recreation of the moment in the comics, where the giant creature also appears dead. However, the Marvel Comics stories give Falligar a deeper story than the trailer lets on.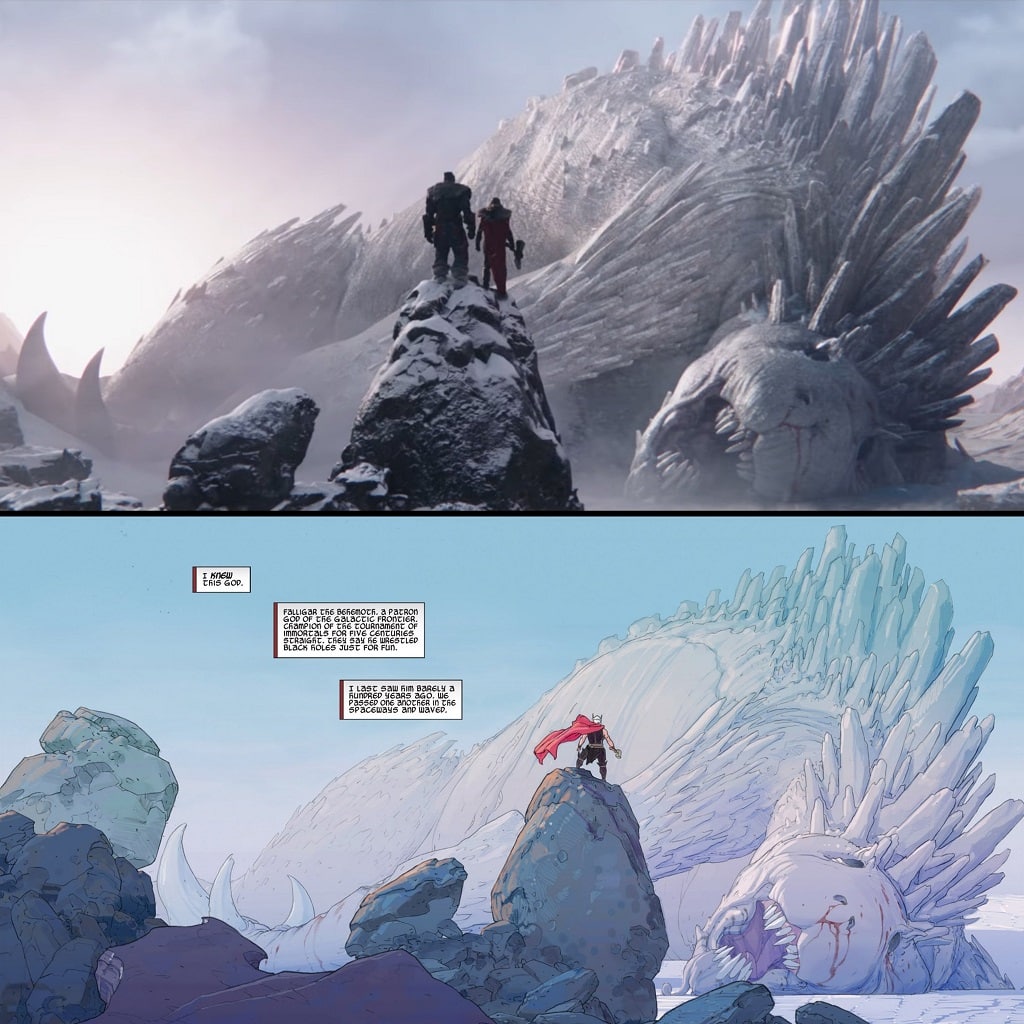 In the comics, Falligar is revealed to be an old friend of Thor and considered a formidable opponent, with the two frequently meeting during their respective journeys across the universe. However, at one point Falligar disappears, and Thor finally discovers that he has been killed by Gorr, the Butcher of the Gods, played by Christian Bale in Thor: Love and Thunder.
Not coincidentally, Gorr is the main villain of Thor 4 and, as with the comics, the discovery of Falligar's corpse must be an omen that brings Thor into a confrontation with the Godhunter. Whether the battle will play out differently, we'll still have to wait for the movie to see.
Thor: Love and Thunder opens in theaters on July 7.
follow him Disney+ Brazil Guide on social networks and stay on top of Disney streaming tips, news and releases.
•
•
•
•